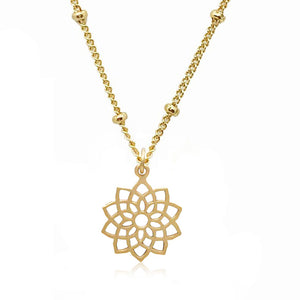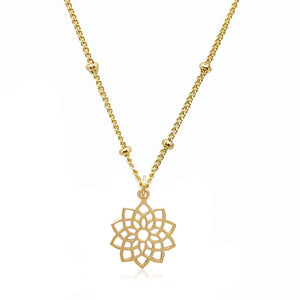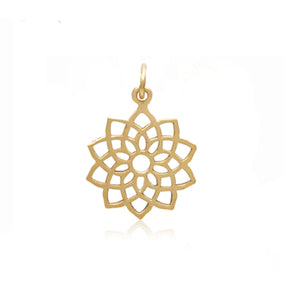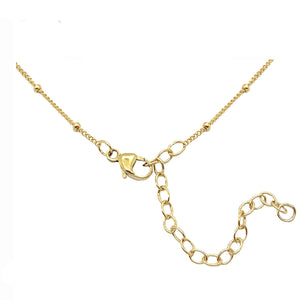 Charms- Lotus Mandala Crown Chakra Necklace- Gold
Crown Chakra Necklace  -Gold
This attractive mandala depicts the crown chakra, also called the 7th chakra. Located at the crown of the head, when this chakra is fully opened, it is said you are fully realized in your spiritual potential and you feel a connection and kinship with all beings. When this chakra is fully opened, you are filled with tranquility and immense love for all beings. 


This necklace is a gentle reminder to keep your energy high, no matter what your circumstances might be. 
This style layers really well with other charms. 
.75 Charm 
Gold-filled Satellite Chain imported from Italy
Now available as a 16" chain with a 2" extender with a larger clasp!
---