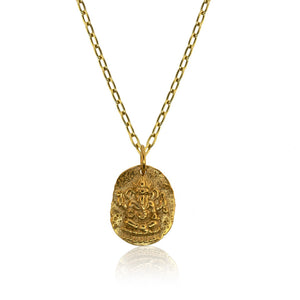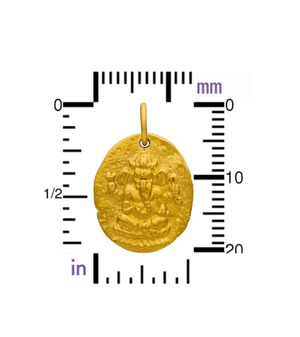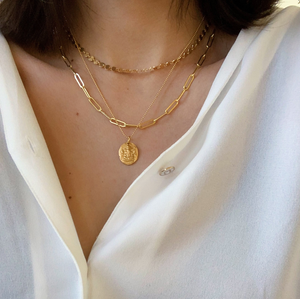 Ganesh Remover of Obstacles Necklace
Ganesh Elephant Coin Pendent Necklace
Ganesh is the elephant-headed deity. Traditionally, one would call on his energy at new beginnings to remove obstacles and bring good luck.  He is loved in India and in yoga communities all around the world.  

Our coin pendent has a rich satin patina and layers well with other chains.
We donate 3% of all sales with Elephants to Save The Elephants.
Look good, do good and feel good!
.75" 14k Gold Vermeil Over Silver Pendent

18" Gold-Fill Mini Paper-Clip Chain and Lobster Claps
---