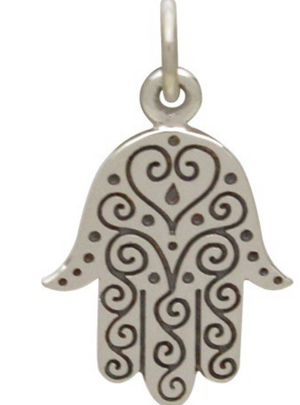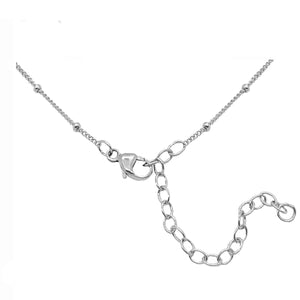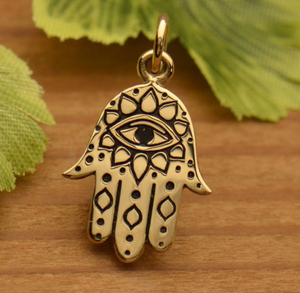 Charms Hamsa with Etched Swirl Pattern-Sterling Silver
Sterling Silver Hamsa Hand with Etched Swirl Pattern.
The Hamsa Hand is an ancient and still popular amulet for protection. The Islamic name for this charm is the Hand of Fatima, and the Jewish name is the Hand of Miriam.
Combined with a romantic swirl pattern reminiscent of Mehndi, the art of painting with henna, this charm has it all! Associated with transformation and transcendence, Mehndi is a beautiful, mysterious art form that has been used for centuries to heal, adorn and bless.
1/2" Charm Sterling Silver
16-18" Sterling Silver Satellite Chain
Also available in a nickel free bronze that look like 14K gold and has an anti-tarnish finish!  
Hangs from a gold-filled satellite chain, 16" with a 2" extender.

---