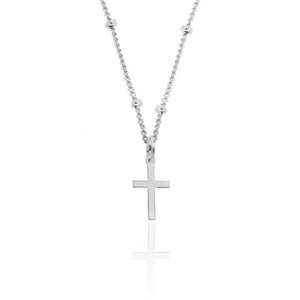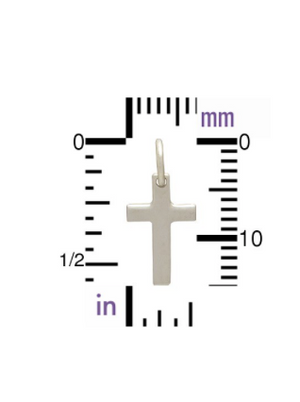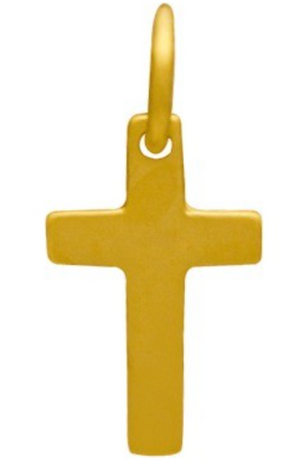 Cross Charm Necklace
Cross Necklace -Silver or Gold
This cross charm is a classic representation of the Christian cross in its simplicity.  An easy and sweet necklace to wear close to your heart every day.
Sterling Silver Charm or Gold.
Our gold is a bronze alloy from Italy that is made for us in Bali. It has a tarnish resistant finish.
Please see photo for exact size
16" - 18" Satellite Chain with larger clasp
---