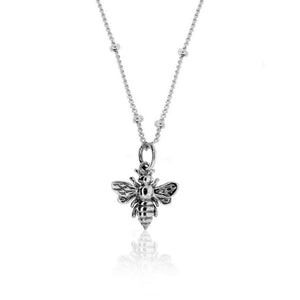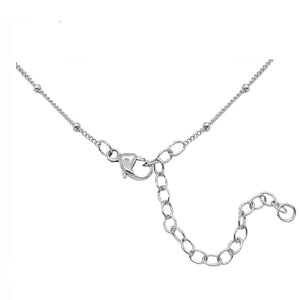 Shop For A Cause Bee Necklace- Silver
Silver Bumble Bee Charm Necklace
Shop for a cause! We donate 3% of your sale to the MASSPIRG campaign to save the bees. Look good and feel good at the same time.  Show the world you care. 
 In many religions, honeybees are commonly depicted as messengers for the spirits, and are closely associated with the sun. In ancient Egypt, they are the tears of the sun-god Ra. In Hinduism we see a blue honeybee on Krishna's forehead. And, in yoga, where each chakra emits a different sound in meditation, the lowest chakra emits the hum of the honeybee. 
.5" Charm 
 16" Silver chain with a 2" extender and with a larger lobster clasp.

---