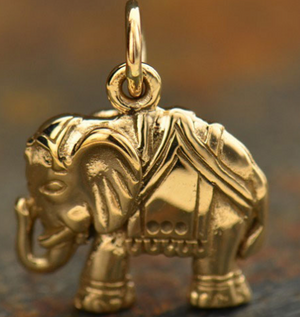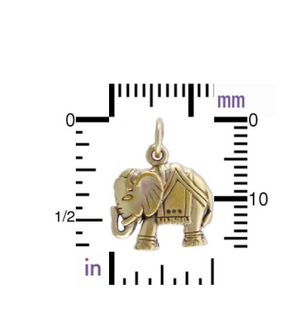 Shop For A Cause Elephant Necklace - Bronze
 Bronze Elephant Charm Necklace.
Shop for a cause- look good and do good at the same time. Show the world you care. We donate 3% of the selling price of this style to Save The Elephants.  We need to protect these amazing creatures from possible extinction. 
Elephants are a symbol of wisdom, loyalty, intelligence, and strength. They have a positive symbolic meaning all over the world and are considered a symbol of good luck with its trunk in an upright position.  
Our bronze is a high quality Italian alloy of copper and tin that contains an anti-tarnish compound.
Please see photo for exact measurements of charm
 16" Gold-filled chain with a 2" extender and with a larger lobster clasp.
---